1. CUSTOMIZE
2. SHIPPING DATA
3. PAY
4. CONFIRMATION
Select method of order shipping
You must select a shipping method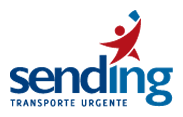 Note: you must select the address to which we will send it
Recogida en: WAIXO FASHION & DIGITAL SOLUTIONS, S.L.
Poligono Industrial Isasi Nº40, Pabellón 1B
48192 Gordexola (Bizkaia) - Teléfono: 944666791
Required field
You must select a payment method
Payments made by credit card will be validated by your bank and if accepted will be sent automatically.
If you choose this payment method, you will be redirected to the Redsys website to enter your bank details.
You must make a transfer for the total amount of the order. At the moment we receive the payment, within 24 hours, we will send you a confirmation email and we will get going with the preparation of your order. Remember that you must indicate the number of your order as a concept of your transfer.
Ocurrió un error durante el proceso de pago.
Vuelva a intentar realizar el pago a través del TPV pulsando el botón "Tramitar Pedido" asegurándose de introducir correctamente los datos de la tarjeta.
También puede optar por cambiar el tipo de pago a Transferencia.
Si tiene cualquier duda, contacte con nosotros llamando al teléfono +34 944666791 o envíenos un correo electrónico a info@waixo.com.
Se ha detectado que el envío de su pedido es fuera de la Península Ibérica. Por ello, rogamos que se ponga en contacto con nosotros enviándonos un correo electrónico a info@waixo.com; e indicándonos los datos y archivos necesarios para tramitarle un pedido con los gastos de envío y/o IVA correspondientes adecuados a su destino.
Recuerde que para finalizar de formalizar el pedido, debe realizar la transferencia de € indicando en el concepto al número de cuenta
ES4721004248692200092083
Titular:
WAIXO FASHION & DIGITAL SOLUTIONS, S.L.
Para pagos internacionales incluir el SWIFT/BIC: CAIXESBBXXX
¿Desea vaciar el contenido del carrito?
---
---